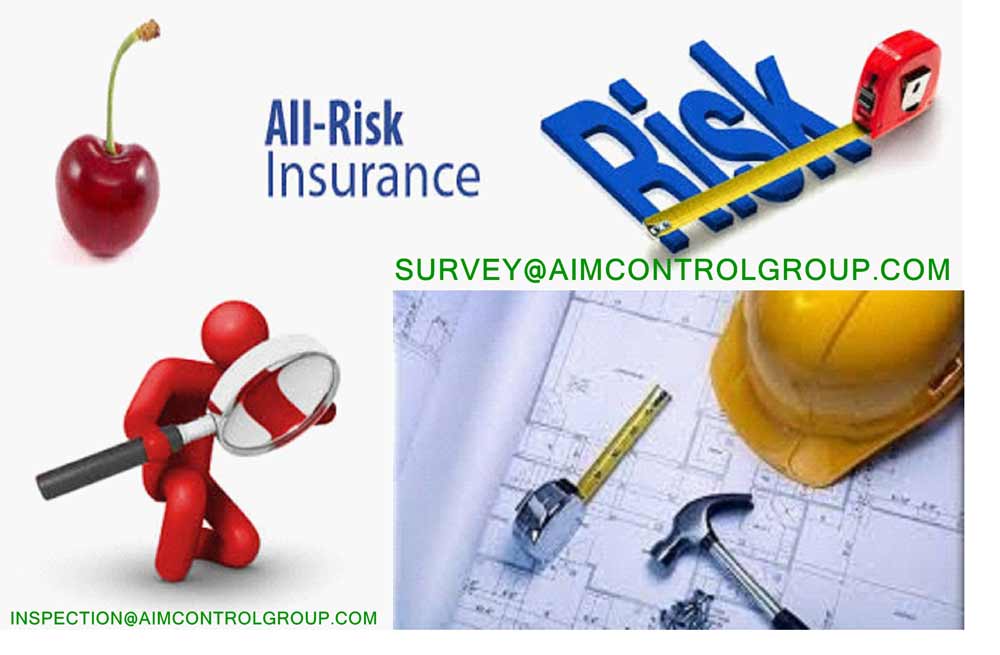 Insurance survey services for insurance companies
Insurance survey services for insurance companies
Insurance survey services for insurance companies on claims, prevention of loss /damage and others. AIM Control Group is professional in providing the insurance risk surveyors, underwriter claim investigators, loss adjusters and witness experts to carry out a insurance underwriting claim surveys for insurance companies. Contact us
The insurance survey services for insurance companies is performed so that the insurance company can determine whether or not the vessel and her cargo are an acceptable risk. The insurance and insured companies are interested in structural integrity & safety for vessel's intended use, cargo loading and discharging in good, damage, loss conditions. They will also want to know the fair market value of vessel and cargo. (it also called Loss prevention)
We are AIM Control Marine Inspection/Survey of experienced and qualified surveyors able to attend to most of the major commercial hull and large cargo damage claims on behalf of Protecting & Indemnity Clubs and Cargo and Hull Underwriters.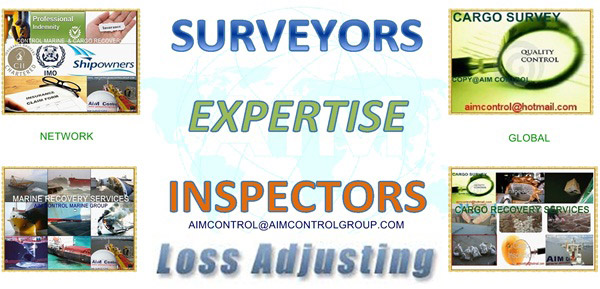 What is a inspection survey services for insurance companies services done by AIM Control's insurance underwriting claim surveyor / inspector / investigator?
Determines of insurance policy coverage or what risks and perils the insurance, data and document of the insured subject

The joint survey on insurance claims in accident, in dispute to actual extent of damage / loss and roof causes.

Consulting for proactive solutions that may reduce or eliminate the risk of future insurance claims arisen

The risks of insuring people or assets and establishes and calculates the damage, loss value for accepted insurable compensation.

Reporting and resolving claims liability insurance.
Marine Surveyors & Experts; Hull & Machinery surveys / P&I Correspondents.
AIM Control not only provides the survey of damage, survey of collision, survey of loss, loss adjusters but also find the extent of damage, causes of damage, collision and adjustment the value of damage / loss.
Hands-on Experience
In the past many years, AIM Control has successfully handled in excess of 1,500 Hull & Machinery and P&I assignments worldwide. The nature of this work has ranged from simple contact damage claims to main engine failures, and from condition surveys to major grounding and salvage incidents – and just about everything in between.
Technical expertise
AIM Control is committed to delivering and building technical excellence in the marine surveying sector. Our objective is to provide the highest levels of technical expertise applicable to each assignment and to develop a sustainable technical resource pool for the future.
AIM Control is an Associate Member of the International Institute of Marine Surveying and has sponsored a number of trainee surveyors to participate in a structured Apprenticeship Scheme underpinned by the Diploma in Marine Surveying and dedicated technical training by acknowledged industry experts.
Service, Value and Innovation
We are committed to providing clients with a superior level of service and are continuously working to enhance service quality and deliver value for money. Timeliness and efficient information management are critical components of our marine survey service.
Global Reach
AIM Control operates a global network of 100 dedicated marine personnel – Master Mariners, Chief Engineers, Naval architects, shipping and logistics specialists.
Our regional offices in Asia, UK, USA, Europe and Latin America provide clients with access to the best combination of proven local technical resources and international expertise.
Please kindly review inspection services, survey services of AIM Control Inspection Group in details
AIM Control is a leading global provider of Marine Surveying and Adjusting Services to the international marine insurance industry and to businesses operating in global cargo, shipping, transportation and supply chains. Our marine surveyors operate worldwide on behalf of our clients for loss or damage to cargo, one off or project cargo insurance warranty surveys, marine casualty or machinery breakdown, a range of offshore services and risk control and security services on behalf of P&I Clubs and Insurance, each ship-owners as P&I correspondents services.
We operate "P&I correspondents services" with the understanding that 'the client's fate is our fate' and every service we provide is conducted with a meticulous attention to detail.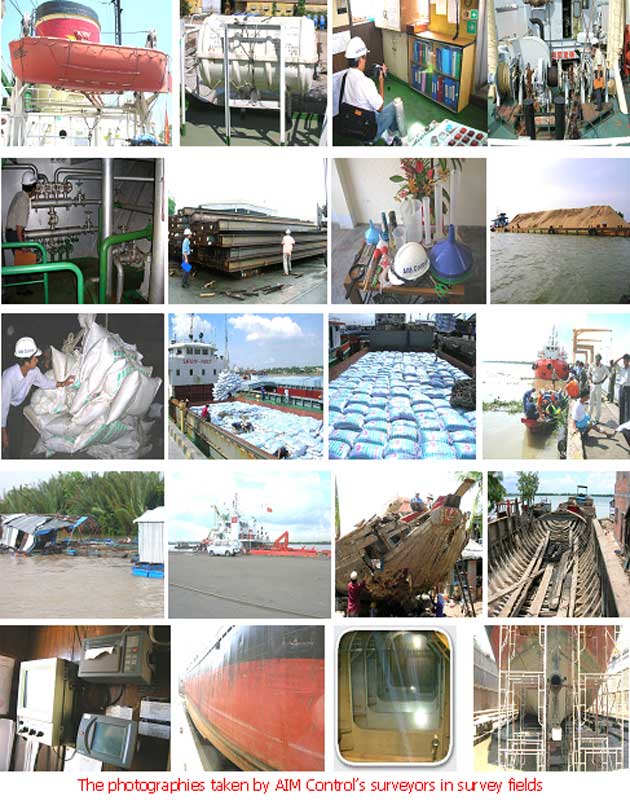 AIM Control conducts a variety of ship and cargo surveys for a wide base of clients including: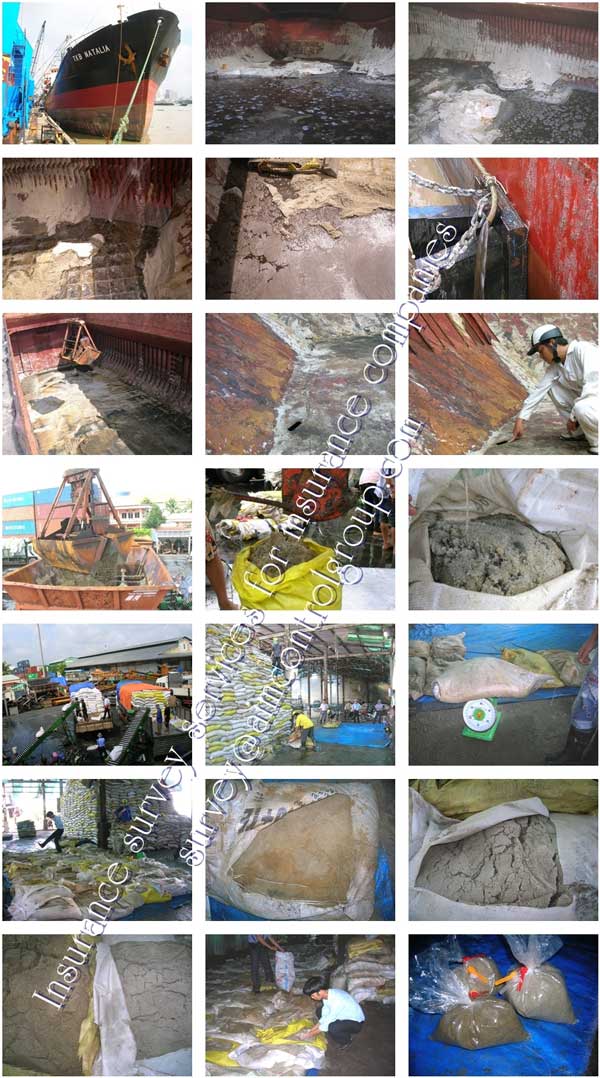 See more our marine and cargo insurance survey services for insurance companies, namely (but unlimited)
We are an independent marine inspectors, marine surveyors and incident & accident experts providing cargo insurance surveys, marine & ship survey, reports and certificates based in Vietnam, China, India, Korea, Singapore & Asia, Italy, Germany, U.K Russia & Europe, the Middle East, Brazil, Chile, Argentina & Ect., Anywhere of Countries to protect your orders in good condition. Email: aimcontrol@hotmail.com.
Also see AIM Control's insurance survey services for insurance companies on property casualty insurance claims.
Also reference AIM Underwriter's Surveyors