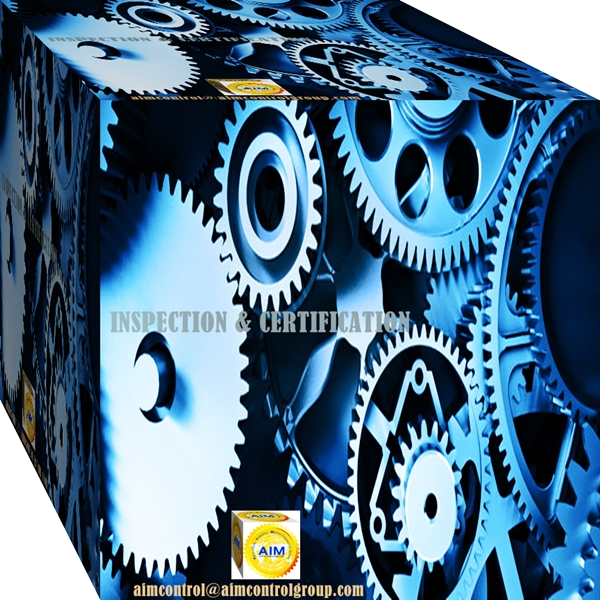 New Used machineries industry equipment inspection services
New Used machineries industry equipment inspection services on Quality Operation
In manufacturing and purchasing, the enterprises always have to import and export the New and Used machinery equipment for various purposes of trade, production or laws of the importing country. Therefore, customers request AIM to provide the New Used machineries industry equipment inspection services
On quality operation in FABRICATION or IMPORT / EXPORT to prevent of commercial frauds and to ensure the rights of AIM's customers.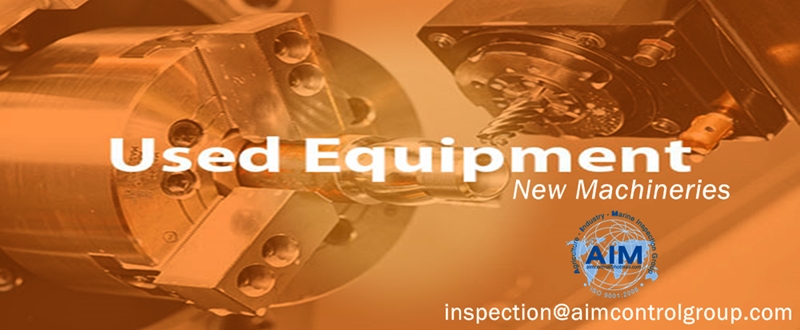 What is the purpose of assessing and performance of AIM's New Used machineries industry equipment inspection services on quality operation?
Regarding Trade, Manufacturing
To determine exactly the quality of the machinery system as in the signed sales contract or purchase order

To avoid errors and prevent commercial fraud

Ensuring the system of equipment and machinery in operated working condition well according to standards

To prevent the occurrence of damage and loss due to the process of packing, loading, unloading, transportation and shipping of machinery and equipment

To identify the original of machinery and equipment

To reduce financial risks in the course of commercial business or and delay the settling of machines into production.

To prevent claims or disputes that may be arisen

To protect the interests of customers and their rights

Other benefits

Regarding the law of the importing (or exporting) country
Determining the quality of the machinery system, stability synchronization of line system and the consistency according to the provisions of the Law promulgated or exported by the National Government.

To avoid storage of machinery, storage of container or transportation vehicles in delay

To quick customs clearance and release shipments of machinery and equipment at the port as soon as required by Customs and state management

Ensuring the system of equipment and machinery operates without causing exhaust effects, fuel consumption, emission and safety report. . . and harmful to the environment, conditioned status or residual life evaluation

To test run and report of results

Identify the original and year of manufacture of machinery and equipment.

To verifying HS codes and other relevant details

To reduce financial risks and delay of production

The equipment is imported and exported according to Customs office and statutory requirements.

To protect the interests of customers

Many other benefits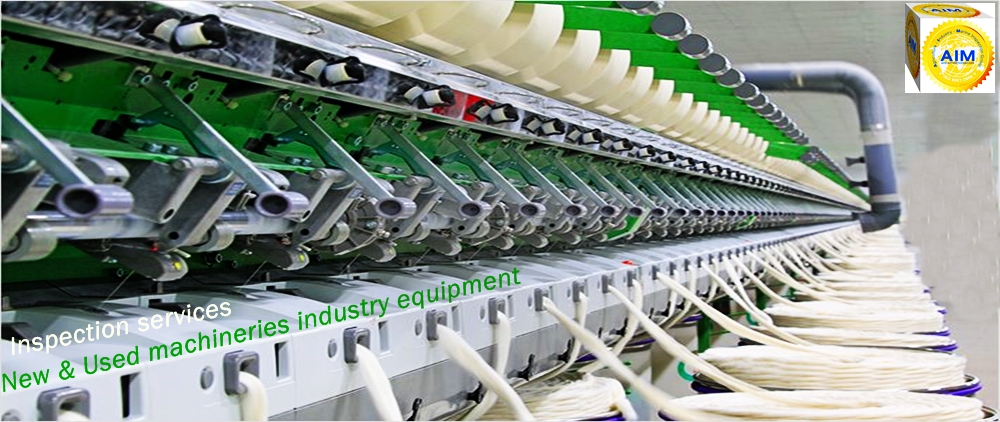 03 types of certification for the new used machineries industry equipment inspection services on quality operation
Inspecting the quality and operational status of the used or new machinery and equipment at the place of exporter (Seller's country)

Inspection service of the quality and uniformity of the system of machinery in new or used at the place of importer (Receiver's country)

Inspecting the remaining quality of machines and verifying the safety of the used equipment system (or 100% brand new) before exporting from Vietnam, Customer's country to other country.
The above mentioned quality expediting and expertise services of AIM used for Business and Rules.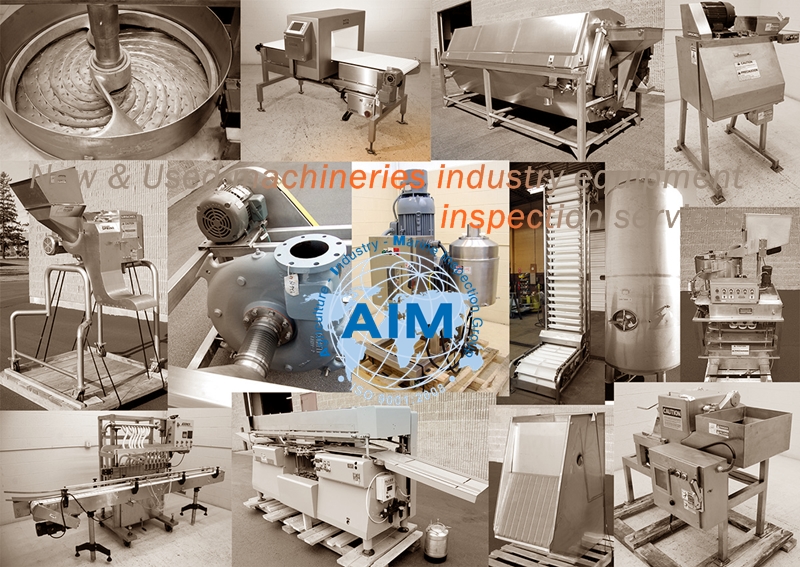 AIM Group of companies provides the testing, certification and inspection services on the status of operations and quality for all types of machines and equipment to be in used or in band new 100% that imported or exported from customer's national to/from Vietnam to Afghanistan Bangladesh Bhutan Brunei Cambodia China East Timor Hong Kong India Indonesia Japan Laos Malaysia Maldives Mongolia Myanmar Nepal North Korea Pakistan Philippines Russian Federation Singapore South Korea Sri Lanka Taiwan Thailand, Middle East, Andorra Albania Austria Belarus Belgium Bosnia Bulgaria Croatia Czech Republic Denmark Estonia Finland France Germany Greece Greenland Holy See Hungary Iceland Ireland Italy Latvia Liechtenstein Lithuania Luxembourg Macedonia Malta Moldova Monaco Netherlands Norway Poland Portugal Romania Russian Federation San Marino Spain Slovakia Slovenia Sweden Switzerland Ukraine United Kingdom Yugoslavia, Antigua and Barbuda Argentina Bahamas Barbados Belize Bolivia Brazil Canada Chile Colombia Costa Rica Cuba Dominica Dominican Ecuador El Salvador Grenada Guatemala Guyana Haiti Honduras Jamaica Mexico Nicaragua Panama Paraguay Peru Saint Kitts and Nevis Saint Lucia Saint Vincent and the Grenadines Suriname Trinidad and Tobago USA Uruguay Venezuela, Australia New Zealand, Algeria Angola Benin Cameroon Congo Cote d'Ivoire Djibouti Egypt Guinea Gabon Gambia Ghana Liberia Libya Malawi Mali Morocco Mozambique Namibia Nigeria Senegal Sudan Tanzania and South Africa.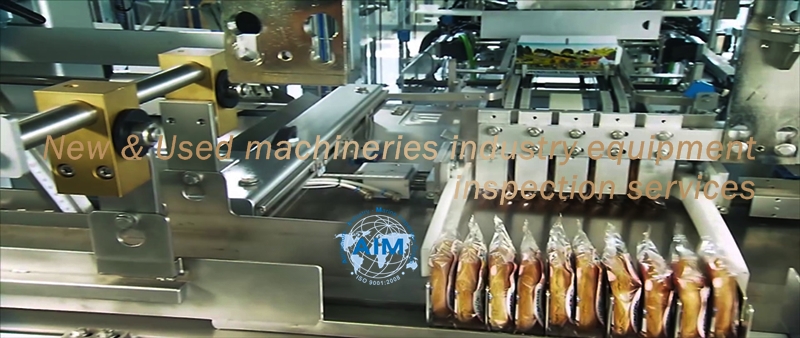 Through 50 years of inspection and certification activities, we have always been the leader in
PRESTIGE, PROFESSIONAL AND FASTEST
See more details of expediting of industry