Risk management loss prevention damage control
Risk management loss prevention damage control
AIM Control offers Risk management loss prevention damage control in shipping in its earliest stages of development in the early to all parties.
The risk management is the prevention and minimization of loss and damage in shipping with the result is protecting businesses against the effects of damage which occurs despite preventative measures. Additional benefits include reducing economic waste for maritime industry and environment, minimizing damage to equipment, reducing marine and cargo losses and injuries, achieving lower insurance costs, and ultimately adding value to be increased.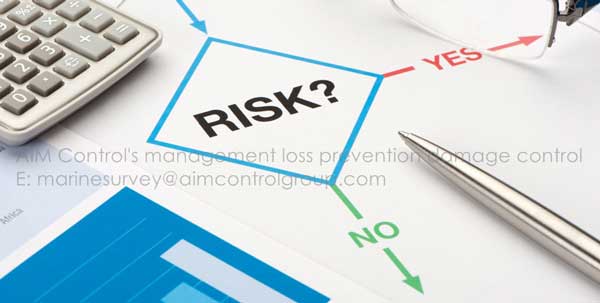 What are the technical risks evaluate and to identify resulting exposures?
Identification of potential causes of damage – Foresight on this field is probably the most challenging for all parties involved.

Preventing the occurrence of damage involves taking measures to prevent the possibility.

Minimizing the extent of damage - It is essential that thought be given to the conceivable extent of damage which occurs in spite of damage prevention measures. Loss minimization not only means controlling the extent of damage, but also includes the cost of damage rectification.

Protection of the right of customer against the effects of damage - When accidental damage does occur in spite of preventative measures, the effect is financial loss. At the very least, repair costs are required, and at worst interruption or stoppage of business operations and resultant loss of income, including insurance.

Insurance claims handling – Once a loss has occurred, it can be not waited months for their insurers to assess a claim, to be covered, thinking business process.
Risk Analysis and Loss Prevention
AIM Control is third party inspection in leader providing Risk management loss prevention damage control to the marine and cargo claims specialist for
With the following risk analysis and loss prevention services
TRANSPORT LIABILITY: Freight Forwarding, Haulage, Logistics, Risk Prevention
HULL CLAIMS: Global 24/7, Casualty Response & Investigation
H & M SURVEYS: Consulting Marine Engineers & Expert Witness
CARGO SURVEY: Risk Assessment, Loss Prevention
CARGO CLAIMS: Adjusting, Settling, Third Party Administration
CARGO CASUALTY: Protecting Cargo in Terminated or Interrupted Voyages
SHIP LIABILITY: P&I, F&D, Charterer's Liability
RECOVERIES: No Cure - no pay, World Wide Recoveries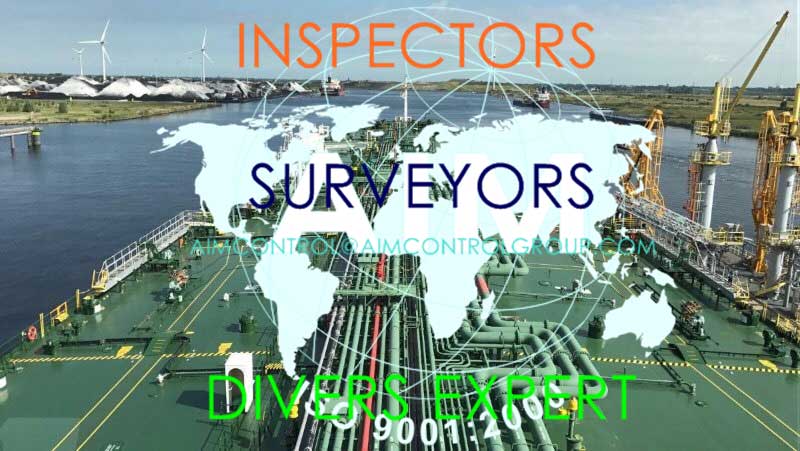 Survey & Investigation
Claims can occur anywhere in the world. Prompt attendance of an experienced surveyor of AIM is essential to establish what has happened, the extent of the damage and protect recovery rights against third parties. The damage and loss survey will be conducted by local surveyors and investigators and contact with the claimant in their own language and is aware of local customs and regulations. (We avoid any conflict of interest which may occur when the claimant pays for the survey).

For certain types of claim (i.e. theft or specific cargo expertise) we may select an alternative service provider.

Unless we are specifically instructed to the contrary, we and our agents will immediately review if there are opportunities to reduce the claim costs by pursuing recovery against the guilty party and take appropriate steps to obtain evidence and security.
Adjustment
All claims are adjusted by AIM Control's Regional Offices. This ensures consistency of service and interpretation. Adjusting is an entirely separate skill to surveying and although many surveyors offer this service.
Settlement

Risk Analysis / Loss Prevention

Account Management / Third Party Administration

Global Surveyor Network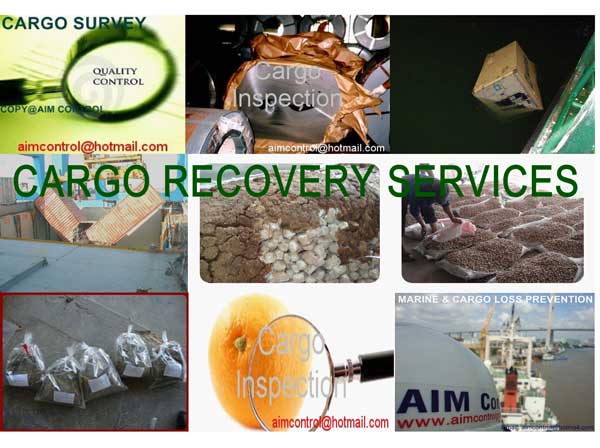 Protecting Cargo in Terminated or Interrupted Voyages
Major Casualties are rare. Casualty handling skills are rarer still. We have the expertise to solve your problems.
A specialist department dedicated to the handling of all types of marine casualty situations on behalf of cargo interests...
Experienced and qualified specialist staff

24 hour availability

Early reporting of casualty situations

Prompt and effective service

Swift provision of security

Commercial and proactive solutions

Regular reporting

Economies of scale

Database and systems
MARINE CASUALTY
AIM Control expertise we can minimize your exposure to the consequences.
General Average

Salvage

Liability Claims

Commercial Assistance

Recoveries

Insurance & Legal Advice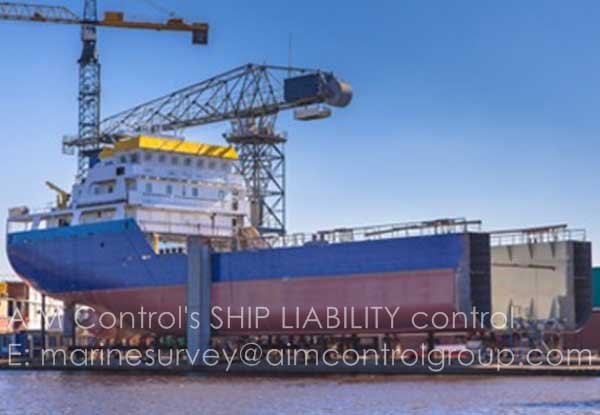 Case handlers from a wide range of backgrounds...
Lawyers

Average Adjusting

Chartered Insurers

Shipping

Casualty Investigation

Collision

Commercial Towage

Salvage

Yachts and Small Crafts

Stevedore Damage / Unsafe Port or Berth

Ship repairers' Liability

Policy Interpretation / Claims Adjustment

Advice / Opinion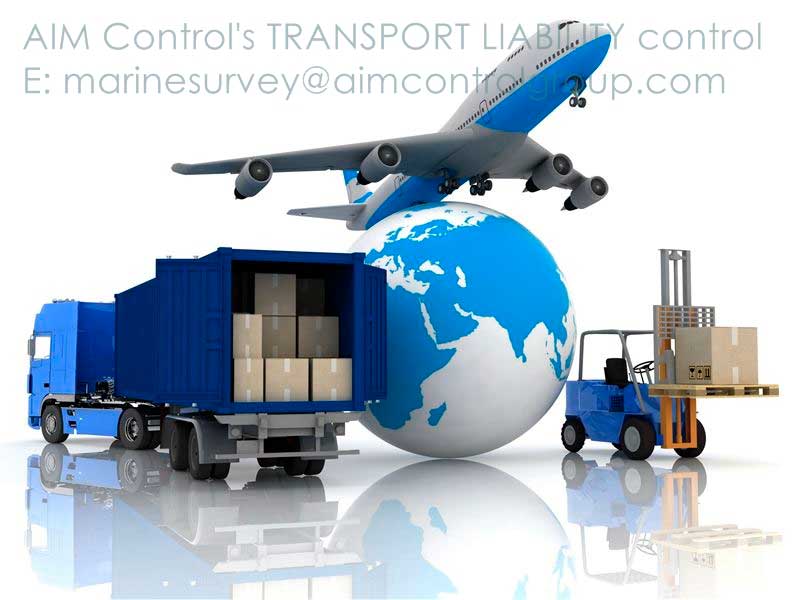 TRANSPORT LIABILITY
Claims Management

Central contact point 24/7;

Electronic reporting and communication;
Appointment and active management of any survey requirements, including the arrangement of joint survey attendances;
Liability adjusting based on contract of carriage and / or liability policy wording;

Claim negotiation;

Execution of signed and dated liability releases from opponents;

Salvage disposal and management of claim mitigation techniques;

Pursuance and protection of any potential recovery / subrogation rights;

Consultancy & advice on future loss prevention / mitigation in post-case summaries.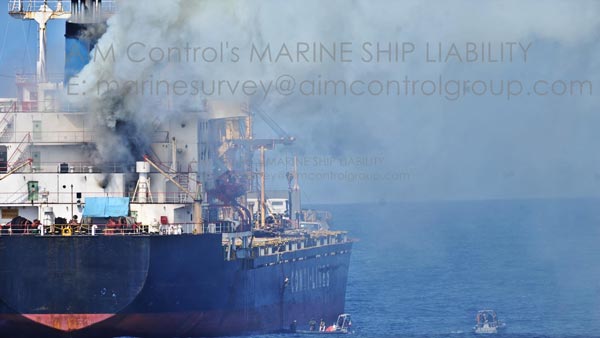 SHIP LIABILITY
PNI Claims offer a marine liability claims service to:
P & I Clubs

Fixed premium liability underwriters

Ship Owners & charterers

Carriers and their insurers

Liability underwriters

Collision liability

Pollution

Personal injury and/or death

Stowaways

Collision with fixed and floating objects

Recoveries against other carriers

Arranging surveys

Risk management and loss prevention

Consultancy on all matters concerning the liability of carrier