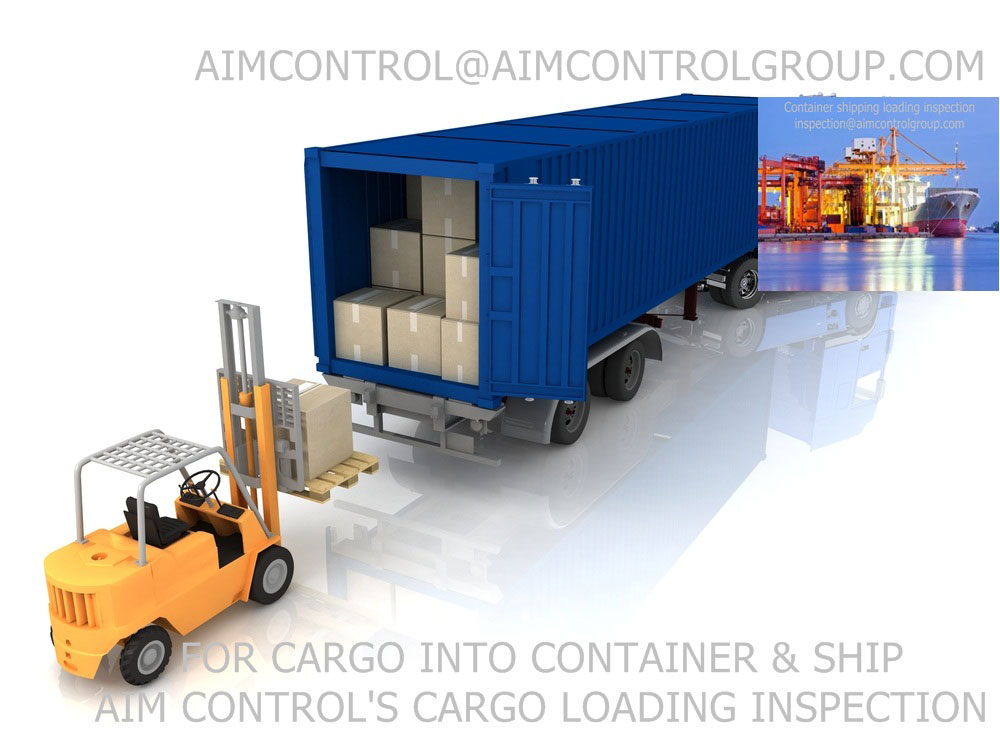 Loading inspection
Loading inspection
The loading inspection is not used as frequently as the final shipment inspection services to ensure the final details of product in shipment are correct but purpose of inspection of cargo loading is to meet some order this type of quality check, packaging certificated and securely loaded. (ship and container loading check).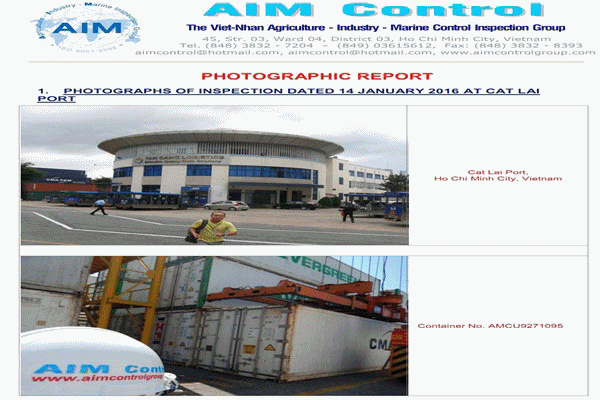 Loading inspection of AIM Control's loading surveyors to control on a lot of risks can be occurred when a shipment is loaded at exporting country places
Goods are not properly packed.

Outer packing is deformed and damaged (as bulged, crushed, perforated, warped, torn, wet, . . )

Inner packing is not conformed (pre-loading survey)

The goods are incorrectly printed labeled

The goods are disorderly loaded and stowed

Packages of goods are not suitable in dunnage, lashing, and securing.

The condition of the means of transport is not meet the loading of the goods (condition of container cargo holds as cleaning, temperature, ventilation, odors & leak)

The condition of loading area is not suitable.

The goods are loaded in bad weather.

Sealing is wrong number & and mistaken position.

The goods are stolen during the loading process

The quantity of goods is lack (in pieces, in carton, in package, in bags, in pallet. . . tally of cargo)

The weight of the goods is shorted.

Workers are inexperienced and their negligent handling.

Other risks.
Same day sending a loading reports of inspection in detailed results.
AIM Control (AIM Group®) is an independent and expertise to guarantee utilization the strictest international shipping standards for product safety protect your business interests in the supply chain.
HOW MIGHT WE?!
AIM Control (AIM Group®) offers the loading surveys are container loading monitoring and ship loading supervision.
CONTAINERS:
12 important steps of container loading control of cargo (also called cargo stuffing inspection into container):
Record the weather/arrival time of container/container no./truck no during loading

Check the inner and outer condition to see whether there is any damage/wet/hole/peculiar smell, leaking . . .during loading.

Check (tally) the quantity of goods loaded and record the condition of outer packaging (master cartons/pallets) during loading supervision and survey

Randomly draw and open some cartons to verify that the goods meet with customer's specification during loading

Supervise the whole loading process and take photos in details

Check lasing, securing cargo inner of container step by step from a first time of loading until a completed time loading

Record the seal No. and departure time of container after loading

Collect document of shipment and relative document

Submit the site report with result of loading checking and inspection to sellers, provider for signature

Phone immediately to client to inform if having uncommon arising to the condition of cargo

Send immediately the interim loading inspection report to client for approval

Send the final loading survey report to client ASAP.